Encore Named Promethean's 2021 South Region Partner of the Year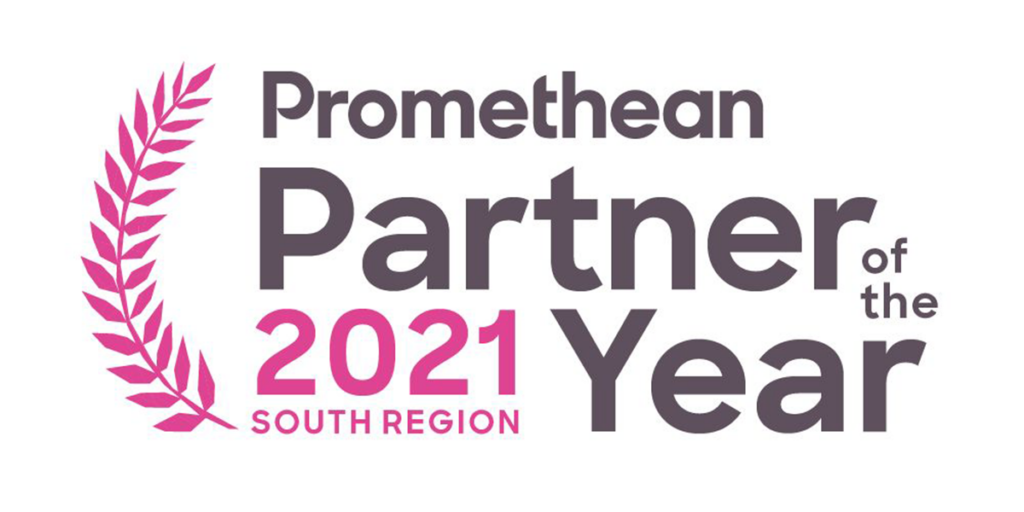 Encore is honored to announce that we have been awarded Promethean's 2021 South Region Partner of the Year for the third year in a row! We are proud to hold such a valuable partnership with Promethean, working together to provide better educational tools for the schools in our communities.
Promethean is a global edtech company that has transformed the education space with their advanced classroom and collaboration solutions. In recent years, specifically during the pandemic, instructive technology has become a vital ingredient for success for teachers and students in the classroom. Promethean's industry-leading interactive panels and teaching software have been a game-changer for Encore's clients through the challenges of hybrid learning and distance education, with Donna Jones of The Burlington School in North Carolina stating "Our old technology was performing poorly prior to the purchase of these panels. Our faculty is ecstatic about the new panels and the interactive capabilities have enhanced their classroom instruction."
Encore is thrilled to see our efforts to help educators adapt to the ongoing changes recognized in this achievement. With Promethean's partnership, we are committed to guaranteeing our schools thrive under any circumstances.
Encore Awarded Promethean 2020 Southeast Partner of the Year
Encore Named Promethean's 2019 Southeast Partner of the Year