Encore Awarded Promethean 2020 Southeast Partner of the Year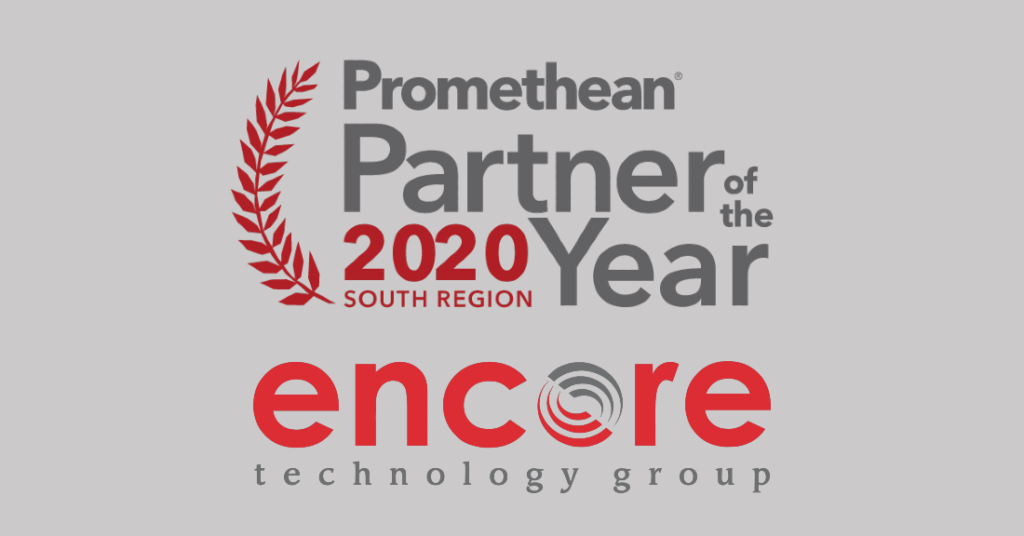 Encore is proud to announce we have been named Promethean's Southeast Partner of the Year for the second year in a row. One of our most valued, strategic partners, Promethean is a global education technology company specializing in innovative classroom solutions such as their industry-leading interactive panels. When the global pandemic hit in early 2020, Promethean and Encore teamed up to help educators navigate the unchartered territories of hybrid learning, and we are excited to see just how successful our efforts have been.
Promethean presents this award to businesses that provide a quality partnership by building an engaged customer base.
"Winning this award for the 2nd year in a row is both humbling and exciting," says Mike Harris, Encore's VP of Sales. "Our partnership with Promethean is so important to us. At Encore, one of our primary focuses is on teacher enablement and development, which leads to better student outcomes. Working with Promethean, we can achieve these learning goals and make a difference in our communities."
This past year has been a significant challenge to all of us on every level imaginable. Classrooms look different in almost every district: Encore and Promethean are committed to ensuring our schools are not just surviving, but also thriving with hybrid teaching and learning tools that fit their unique needs. Click here to learn more.