Welcome Riley McIntosh, Our New TN & Western NC Account Executive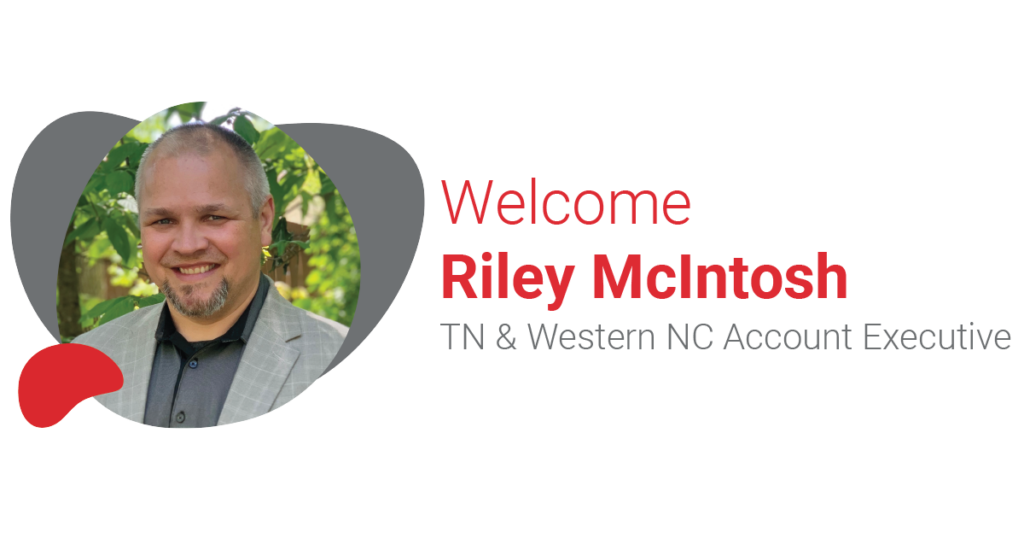 Before coming aboard, Riley was a long-time partner of ours at ScanSource where he's done it all; while most recently he was involved in business development for Cisco, during his 21-year tenure in technology distribution at ScanSource he also worked alongside IT to develop, test, and implement SAP, and also served as a strategic sales representative where he earned the distinction of President's Club four times!
Riley says that he was initially attracted more to the sales side, but quickly realized he enjoyed learning about how to best implement technology solutions while building strong relationships with clients. He's Cisco black belt certified and has completed Aslan Sales Training for account development, Achieve Global leadership training, and William Fletcher Garcia & Associates Negotiation Skills Workshop.
Riley is a Chattanooga, TN native, which gives him insight into the state's unique E-rate mini-bid process. Riley and his wife love traveling internationally and look forward to resuming their adventures once the pandemic ends.