The Benefits of Wi-Fi 6, Part 3: What Comes Next?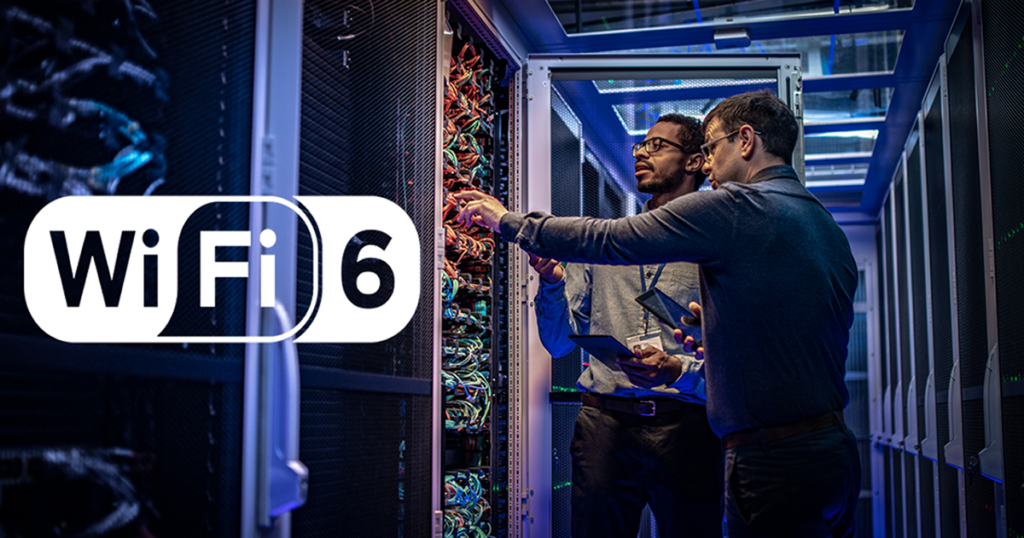 While you may be well-read on past generations of Wi-Fi, the revelations and advancements that come along with 802.11ax, and the benefits of upgrading your network to Wi-Fi 6-enabled solutions, you might be wondering what comes next. To recap, Wi-Fi 6 brings with it speed and density improvements that prepare networks and administrators to address emerging trends in technology. With IoT-readiness unlike previous wireless generations, faster connectivity speeds, more bandwidth, improved WPA3-powered security and intelligent connections, Wi-Fi 6 positions businesses for unimpeded performance and a growth-oriented operational position. But what happens when it's time for Wi-Fi 7 and beyond?
Being a technology leader and a forward thinker is great when you're on the cutting edge of what's next, but it also brings with it an ongoing necessity for modernization and improvement. Leaders are constantly assessing and addressing things like BYOD policies, traffic between devices, malicious invaders, and other elements that are all part of building a winning network plan for their organizations. This is also part of why Encore Technologies offers its Networking-as-a-Service solution for clients – providing a seamless, managed route to ensure optimized performance, security, and connectivity in their business applications and office (or remote work) environments. But with estimates indicating that public Wi-Fi 6 hotspots will grow 13-fold by 2023, 802.11ax will soon become the dominant Wi-Fi standard.
Wi-Fi 7: What will it offer, and when can we take advantage of it?
Despite all the incredible features of Wi-Fi 6 that make it a necessity for businesses and technology leaders, Wi-Fi 7 is already in the works! When the Wi-Fi Alliance certified Wi-Fi 6E (Wi-Fi 6 Extended) in late 2020, work was already underway on the future Wi-Fi 7 (or 802.11be) generation. This future standard will use a similar multi-channel aggregation and undoubtedly will provide interference mitigations, better cost efficiency and higher capacity and density – making it "Extremely High Throughput" Wi-Fi that will provide up to 30 Gbps of throughput. That will make Wi-Fi 7 potentially three times faster than Wi-Fi 6 is today!
Other expected features of future Wi-Fi generations include vastly increased support of transmissions, jumping from 160 MHz in 802.11ax to around 320 MHz in 802.11be. As Wi-Fi evolves and matures in the time between Wi-Fi 6 and its descendant Wi-Fi generations, optimizations will be made to video application performance, gaming, streaming capacity, IoT performance and many other elements of network experience. So, when can you expect to start upgrading today's Wi-Fi 6 enabled devices for Wi-Fi 7 enabled solutions? Nobody knows for certain, but IEEE projects ratifications will be made to 802.11be sometime in 2024.
Upgrading your network to today's Wi-Fi generation is truly is one of the wisest investments businesses can make in positioning their operations for continued stability, application performance and information security.
While Wi-Fi 6 is the go-to today, we know that there will always be room to grow in the wireless space. Unsure of where to start in modernizing your network? Contact Encore today and let's start building your customized plan for maximized network performance.
Sources: