SC EdTech 2021 Session Sneak Peek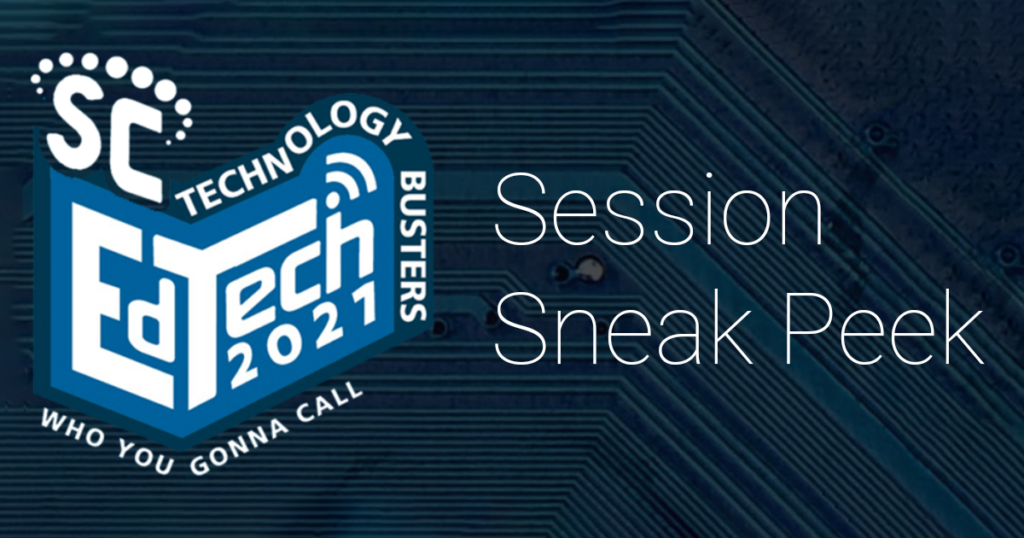 SC Edtech 2021 is right around the corner and with last year's event cancellation, we're more excited than ever to see you all in Myrtle Beach! Read below for a preview of what we'll be presenting this year.
High-Flex Classrooms, or Just High Stress? Engaging Learners in the Post-Pandemic Classroom
We all thought last school year was the hardest year yet, but so far this one hasn't been a piece of cake either. Teaching in the post-pandemic classroom can still be stressful and overwhelming. During this session, we will look at how to manage students both in-person and virtually with engaging and interactive lessons. Join us to find out how Poly cameras can be true game changers, talk through effective teaching practices, and learn strategies to help connect students in the classroom and at home.
Wednesday & Thursday 12:45-1:45 PM • Room 106 • Carrie Fesperman, Digital Learning & Collaboration Specialist & Bill Riker, Classroom Technology Consultant at Poly
Activate Learners with Your ActivPanel
Promethean ActivPanels are far more than just tools for displaying what is on your laptop. Join us to look at creative ways to use your panel to increase student engagement. We will talk about lesson-building in the whiteboard, interactive panel activities, fun ways to use your spinners, and more.
Wednesday 3:30-4:30 PM & Thursday 8:30-9:30 AM • Room 106 • Carrie Fesperman, Digital Learning & Collaboration Specialist
The 3 Most Important Things in Networks: Security, Security, & Security
"Everyone has a plan until they get punched in the mouth." Tag along for a deep dive into network architecture to prepare you for the enemy and make it through the storm. We will also be sharing a few stories told from the front-line of things done right and things done not so-right during cybersecurity breaches.
Wednesday & Thursday 2:00-3:00 PM • Room 106 • Gene Choquette, Director of Engineering Services
Tackling Technology in Today's Time: A Roundtable Discussion
Technology initiatives have drastically shifted in education over the last year and a half. It has been challenging to determine best practices and find ways to use existing resources to meet all the needs created by this new learning environment. Join us for a roundtable discussion to openly evaluate current challenges – such as the hybrid classroom, student connectivity, security, and more – as well as to share thoughts on potential solutions.
Wednesday & Thursday 10:30-11:30 AM • Room 106 • Mike Harris, VP of Sales
Not registered yet? It's not too late, click here!
SC EdTech 2021
October 20-22 • Myrtle Beach, South Carolina