Refreshing Your Network on a Budget: 3 Rules to Spend By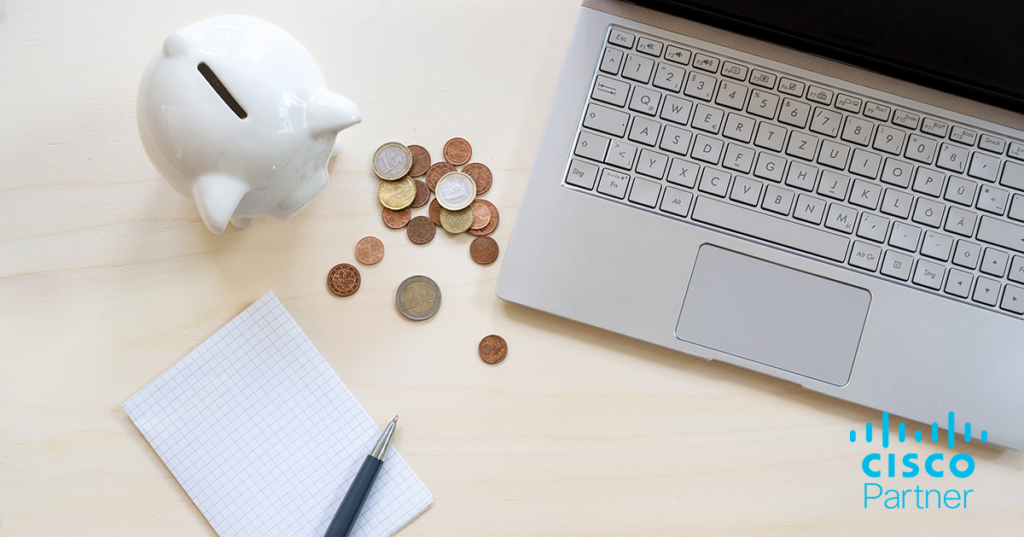 For small and medium-sized businesses, a network refresh can seem like it will break your budget. And as it turns out, that could be right. When businesses get in a hurry to latch onto the latest tech buzz or do a blanket refresh of their old hardware, it can be easy for the abundance of options to quickly cause you to feel overwhelmed and make you more likely to overspend. The great news: It doesn't have to be that way.
For refreshing your network on a budget, there are some key tactics you can use to ensure your investment adds value to your business, positions your operations for future growth, and makes your entire team happy.
Rule #1: Know Where to Be Frugal
When it comes to a network refresh, many factors affect your decision-making. Today's hardware can outlast its predecessors by leaps and bounds. At the same time, you want to make sure to invest in needed upgrades and updates, whether on-premise or in the cloud. Updated technology is more cost-effective and secure, saving you money in the long-term. Networking equipment isn't meant to last forever and loses both function and security as it ages. But it may not be necessary for you to overspend on the latest technology—it really comes down to knowing where to spend and where to save.
Budget has always been a core challenge with network improvements. Creating a personalized budget outline of how to wisely use expenditures may include a list of top, medium, and lowest priority items or technologies. This is going to be different for each business. If you intend to be resourceful and conservative in your spending, one of the best ways to do so is to invest in proven IT expertise to help evaluate your needs, plan your upgrades, and understand how you can creatively structure company spending to maximize your investment.
Rule #2: Know Where to be Bold on Budget
It makes sense to prioritize your network budget around these necessities. COVID-19 and other factors have changed the way we work and how our networks adapt in numerous ways. The cloud is now considered a required piece of the puzzle, making robust security policies more important than ever. If you have a remote workforce, for example – or a network with multiple access points or locations – cloud management tools should be a major priority in your personalized budget.
Network budget negotiations and upgrade plans can be a complex process. As your business goals change, so will budget priorities. That means that if minimizing annual IT updating spend is a priority moving forward, for example, you'll want to make updates that will minimize your tech debt – the amount you need to spend to get updated technology. The longer you "kick the can down the road," the worse the bill will be when you're finally forced to make improvements. If your business goals include remaining competitive in a saturated market with many potential competitors around you, then you will want to prioritize technologies and budget items that will help you gain an edge. If your competitors are investing in artificial intelligence (AI) to help power their networks, then it may be time for you to prioritize AI and machine learning in powering your own business.
The process of setting your budget will be unique to you, your goals, the area you operate in, and the team you've built. Your company will benefit by having multiple points of expertise and a realistic openness to investing in the ideal technologies to help you achieve your long-term goals.
Rule #3: Hang Your Hat on Cybersecurity
We really can't say it enough: If you're going to invest big in any technology, you want to spend it protecting your network, proprietary data, and customer/client information. Today, companies stand a 51 percent chance of being attacked by ransomware, and phishing attacks have increased exponentially since 2020. And cyberattack costs can permanently harm your business's health and long-term success. While quality cybersecurity may seem expensive on the surface, the truth is it pales in comparison to the financial consequences of a cyberattack – and even failed breaches can wreak havoc on your company's financial state. With cybersecurity, keep two rules in mind: Your company is never "too small" for hackers to care about getting your data, and better security is almost always a smart investment. If you don't already have the right in-house IT expertise, it's easy for security upgrades to get pushed back for seemingly more urgent budget priorities. A proven IT provider can evaluate your current security policies and help you decide where and how to most strategically improve your cybersecurity. This includes educating your leadership and key decision-makers on how this critical safety net can save their business from untold catastrophe. Ultimately, an investment in cybersecurity is a money saver.
Whatever your business priority or expertise, you deserve to feel confident that your chosen investments will yield the best competitive edge and security for the way you do business. So what is the best way to refresh your network on a budget? While the answer is going to be completely unique to you and your business model, Encore Technology Group can help you find the best-fit solution. Whether you're simply looking for a one-time security audit or looking to outsource network management completely, we'll meet with you, listen to and understand your unique organizational needs, and work alongside your team to formulate the ideal network refresh – all within your budget. Let's get started building your personalized network refresh budget today.
Sources: