New Microsoft Teams Features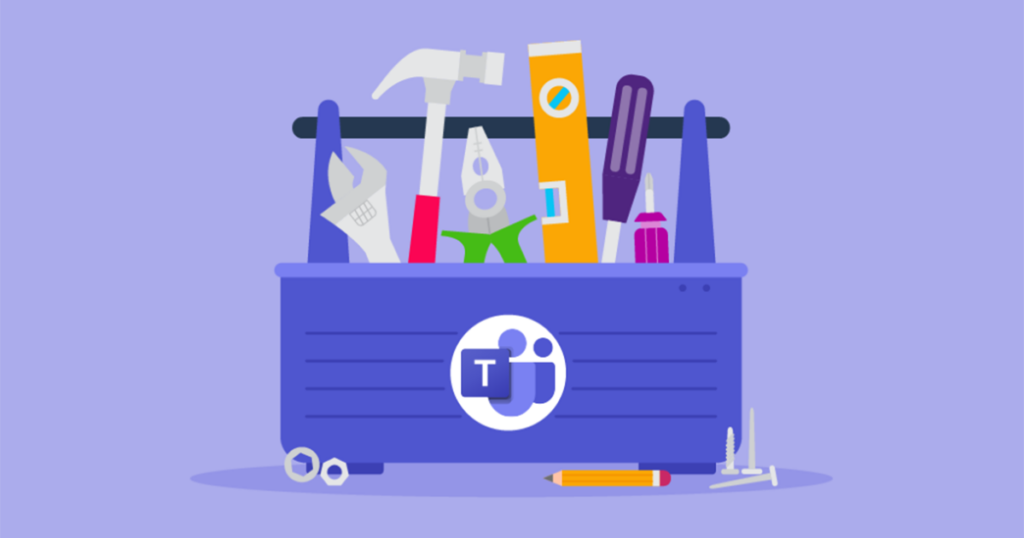 As many of us have shifted to working, learning, teaching, and socializing remotely over the past year, numerous video conferencing platforms have risen to the challenge of keeping us connected, but few have done quite as well as Microsoft Teams. During the pandemic, Microsoft has paid close attention to the wants of its user community, rolling out new features at a pace few of its competitors can match. Below is a roundup of the best Teams features released in 2020:
Channels
Display names: Even people you chat with outside your organization will get a display name, so you no longer have to remember their email address when looking for an old conversation.
Editing: Whether its something you said in a one-on-one conversation or a channel-wide announcement, you can make changes to your original post with ease.
Multilingual spellcheck: Teams' spellchecker detects when you switch languages and adjusts accordingly. 
Personal contacts: Connect with family and friends through Teams to share memories, store personal information, or make plans.
Pinning posts: Save important information in a channel by pinning it, so that it appears in the channel info pane for quick reference.
Read receipts: Enable read receipts if you'd like your colleagues to know when you've read their messages.
Meetings
Announce participants: Meeting organizers can enable notification of when callers join or leave a Teams meeting, so you always know who is present.
Attendance: Meeting organizers can keep track of who was there by downloading an attendee list with each individual's join time and leave time.
Breakout rooms:  Divide the meeting into sub-groups to facilitate discussions and brainstorming sessions.
Custom backgrounds: Pick from a variety of fun Teams background, or upload your own.
Five-minute wrap-up: As you reach the last 5 minutes of your scheduled meeting, a notification banner will appear to give meeting participants a gentle reminder.
Granular participant control: As a meeting organizer, you can enable and disable all attendee audio, designate attendees to wait in the lobby before being admitted.
Hard ending: Meeting organizers can now end meetings for all participants, effectively kicking them out of the meeting room. This is a great way for educators to make sure students don't hang around in an unmonitored virtual space after they've left.
Increased capacity: Meetings and meeting chats can now have up to 300 participants.
Live transcriptions: Never miss what's being said with live captioning or who's saying it with speaker attribution. Available in a variety of languages, get captions for the spoken language, or translated subtitles in your native language. 
Noise suppression: From settings, you can choose a level of background noise reduction appropriate for your work environment.
Notes: Meeting notes supports up to 100 participants at a time, with access even after the meeting ends. Also, if anyone joins your meeting after the scheduled start time and doesn't have access to notes, they can request access from the notes' owner. 
Preview details: Hover over a meeting in your calendar to view a summary of details without opening the meeting itself.
Raise your hand: Notify other attendees that you have something to say without interrupting the presenter by clicking the hand raise button in your control bar. This will place a gold hand icon on your video feed to let the rest of the attendees know that you'd like to speak.
Spotlighting: Highlight a specific attendee so that all participants can easily see them in a main window as they present.
Together mode: Digitally place participants in a shared background, making it feel like you're sitting in the same room with everyone else in the meeting or class.
Transfer between devices: Start a meeting on your phone if you're on the go, then transfer it to your computer once you're at your desk with minimal interruption.
Unlimited channels: Any restriction on the number of teams an organization can have has been removed, freeing you to create channels for individual projects, events, etc.,- however makes the most sense for you and your colleagues.
Use apps in meetings: Enhance your meetings with Microsoft's numerous app integrations.
Whiteboarding: Easily sketch ideas within your Teams meeting using Microsoft's own whiteboarding app or Freehand by Invision.
Privacy
Appear offline: Set your status so that you appear offline to others, while still getting messages and notifications as they come in.
Hidden phone numbers: If you've joined a meeting by phone, Teams will obscure your number from any participants outside your organization while still being visible to your immediate teammates.
Control message previews: Turn desktop message previews on or off according to your preference.
Productivity
Appointment setting: With Microsoft's Booking app, you can quickly schedule and manage virtual appointments for yourself, your team, your department.
Channel analytics: View metrics for your teams for insight into usage patterns and activity. Users can see data such as the number of active users, posts, replies, and more at three levels.
Larger capacity: Individual Teams channels can now house upward of 10,000 individuals, making collaboration a little easier for large organizations.
Offline access: View your most recent conversations, as well as pinned chats and channels, when working offline in Teams.
Search Results: Type a word or phrase in the team's search box to see the top 3 most relevant results, followed by all search results.
SharePoint Lists: Create lists from scratch or choose from existing templates.
Status duration: Set a status for a specific period of time, (i.e., your lunch break) and have it disappear afterward.
Tagging: use the "@" symbol to tag individuals, groups, or a specific department, notifying them of activity in a document or channel conversation.
On the Horizon for 2021
Here are some new features to be on the look out for in the early part of this year, some of which are available now:
Approvals: Quickly create, manage, and share approvals directly from your hub to streamline workflow.
Dynamic View: In this mode, meeting organizers will be able to decide how they want to pin the participants for easy viewing, so they can keep an eye on key attendees.
Offline messaging: Once released, this update will allow Teams to que messages you've composed while offline to send once a connection is established.
Participant Report Update: Meeting organizers will be able to download an attendee participation report after meetings along with the chat log.
Improved SharePoint Integration: Bring your SharePoint intranet directly into Microsoft Teams with the SharePoint home site app. The app's icon and name will match your company brand and enable employees to discover, navigate, and consume your organization's intranet directly in Teams.
Out-of-Office Statuses: Soon you'll be able to create away messages to display when you're offline, much like an out-of-office automatic email reply.
Want to try out these and other upcoming features sooner? Register for the Windows Insider program with your Microsoft account for access to their pre-release channels, where you can preview features before they roll out platform-wide.
If you are curious about how Teams or any other Office 365 suite products can benefit your organization, don't hesitate to reach out. Encore is a Microsoft gold-status partner, and our team of integration specialists can help you plan a comprehensive implementation and rollout strategy that ensures you get the most out of the platform.