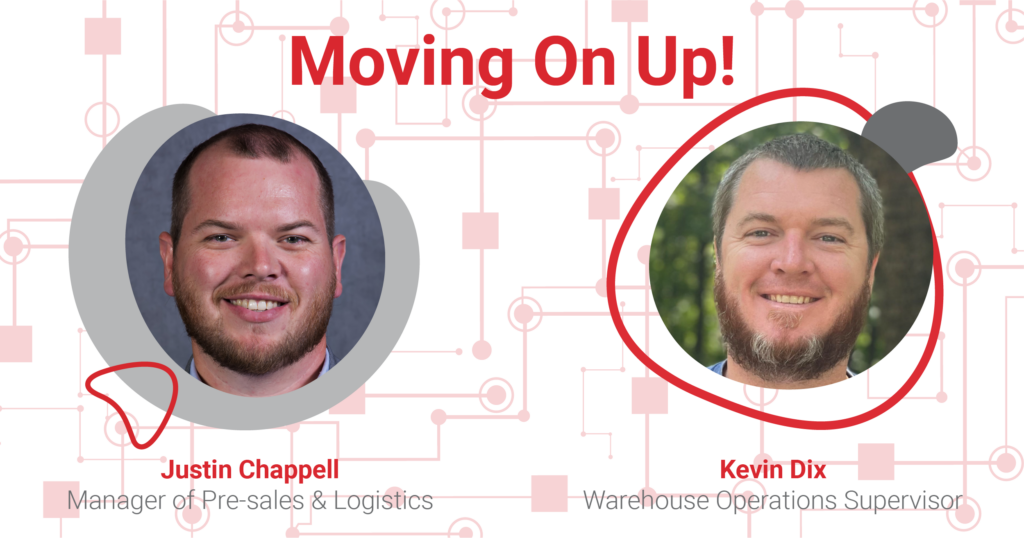 We have some exciting news to share—two well-deserved promotions in the Encore family!
Justin Chappell has been named our Manager of Pre-sales & Logistics due to his history of success in pre-sales and valuable knowledge across Encore's solutions portfolio. First joining our team in June 2013 as an Access Control Technician, Justin has since served as Lead Physical Security Technician and a Solutions Consultant before being promoted to his new role. Justin has a large influence both professionally and personally across Encore and we're excited to see what this chapter brings.
Starting with us in March 2017 as a Cabling & Physical Security Technician, Kevin Dix quickly became a Lead Technician and has now been promoted to Warehouse Operations Supervisor thanks to his excellent track record and extensive field experience. Before joining the Encore family, he served as a youth pastor for 10 years in 2 different churches, which allowed him to travel the country and world on service trips. He brings this same passion for helping others to his work and we're lucky to have his insights on the team.
Next time you see either Kevin or Justin, be sure to congratulate them!