"Oh No, Not Another Webinar!"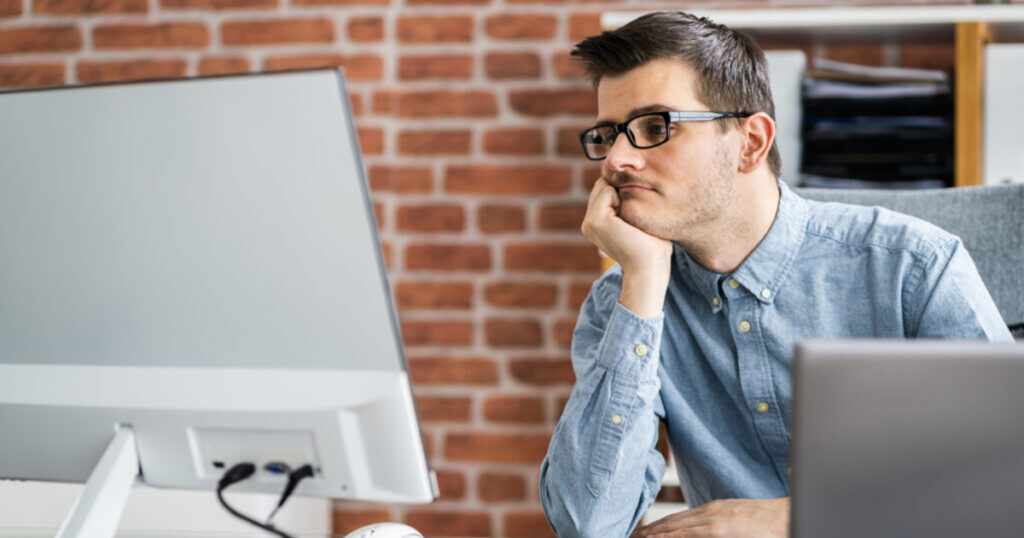 With work going remote and staying remote for many people even after the pandemic subsides, webinars have become the go-to tool for companies to share information, both internally and with outside partners. However, with the oversaturation of online seminars available, webinar fatigue is a legitimate problem. Traditional presentation-style webinars lack the opportunity for larger group participation and networking that was taken for granted when live, in-person events were the norm. To help you better engage your audience, we've compiled a list of virtual events to supplement your webinar offerings:
Cooking or Cocktail Class: There are a number of vendors who offer corporate cooking or cocktail mixing classes attendees can participate in from the comfort of their own kitchen. Choose a menu or drink flight, and you'll be paired with a professional chef or bartender who can facilitate discussion while teaching attendees a new skill. Hosting companies will ship each invitee a kit complete with all the ingredients and any special gadgets they may need. Preparing bites or mixing drinks between presentations is a great way to keep your audience engaged and talking with one another. You can even make the event extra memorable by sending attendees a tumbler engraved with your company logo. We've hosted several mixology-style events and they have all been very well-received.
Customer Roundtable: Customer testimonials are one of the most effective tools in promoting your business. Invite several of your key clients to a live webinar to share their experience working with your company: their problems, priorities, why they chose you, and their customer journey to date. This type of event lets your prospects ask their own questions and get unfiltered answers. Your role in this type of event is to merely sit back and facilitate when necessary—let your client relationships do the talking for themselves. You'll be surprised about what you learn.
Health & Wellbeing Activities: Without fail, one of the best ways to keep people engaged in a topic is to keep them moving. For your next virtual event, consider bringing on a fitness instructor to perform an inclusive workout or yoga routine between presentations. Many remote workers report struggling to make time for health during the pandemic and incorporating these types of activities into your event is a good way to deliver unexpected value to attendees. If you don't think physical activity would be a popular choice with your audience, a guided meditation is another option.
Murder Mystery: A truly unconventional way to team-build, murder mystery virtual parties are a fun, highly interactive experience where attendees work together interview suspects, take notes, and share theories as they decide the best way to investigate the case. Much like the cooking/cocktail classes described above, many companies have packages designed specifically for corporate events, some with physical clues that are shipped to participants. Whether you choose a self-guided or hosted party, a murder mystery event is a surefire way to get your audience talking amongst themselves.
Speed Networking: Virtual speed networking works a lot like "speed dating" without the dating component. Give your partners and/or customers a structured opportunity to meet like-minded professionals; but instead of face-to-face, meet webcam-to-webcam. Though facilitating an event like this may seem daunting, with some effort and pre-planning it can be hosted in a video conferencing platform that allows for breakout rooms, like Microsoft Teams or Cisco WebEx.
Thought Leader Interview: Promote an event where attendees have the chance to speak with a highly regarded internal resource your company has, or recruit an industry leader with whom you have a connection. Have them share their ideas, perspectives, and solutions for common issues. Prepare a few slides that summarize their qualifications, and perhaps a few questions should there be any dead space in the conversation, but let them do the vast majority of the talking. This is an effective alternative to traditional webinars that many participants find to be of much higher value.
Trivia: One of the most fun, yet easiest-to-prepare virtual activities is a trivia event where your audience competes to correctly answer timed questions, possibly even for prizes! Phone apps like Psych! allow the organizers to easily create their own quiz on any topic, or choose from a huge selection of pre-made quizzes. Host the event in your preferred video conferencing platform to share the animated leaderboard and see the look of frustration or excitement on your attendees' faces as they answer questions.
Encore Executive Corner articles illustrate common technology applied to the commercial sphere in interesting ways. For more tips on how to use technology to its fullest capabilities to the benefit of your business, be sure to follow us on social media.