Encore Outfits New Pregis Facility in Anderson, SC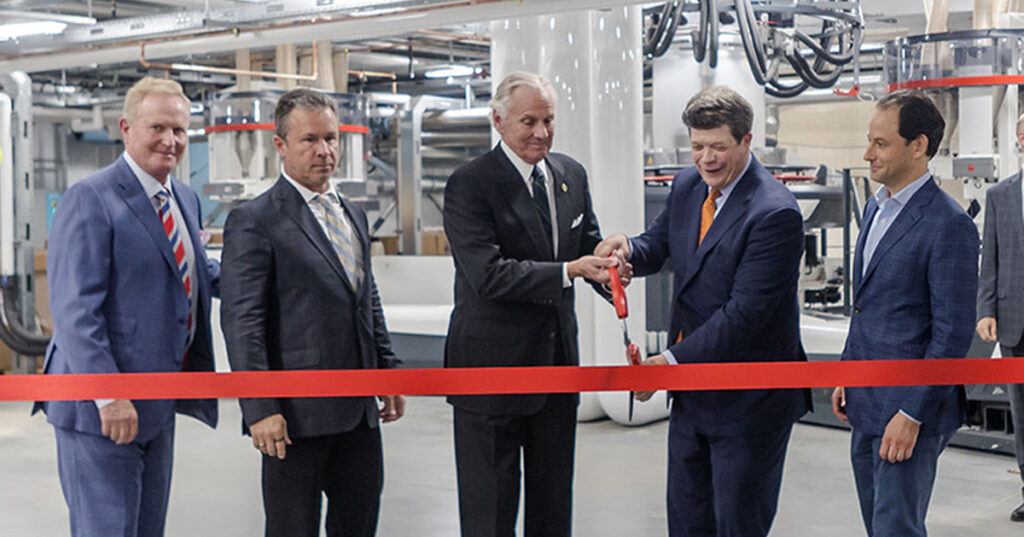 On Tuesday, October 13th, our South Carolina Regional Sales Manager, Stacy Kuper, and members of our Inside Sales team attended a ribbon cutting ceremony at the new Pregis campus in Anderson, South Carolina. The 168,000 square foot facility is an $80 million investment by the protective packaging giant for manufacturing packaging films used to protect food and medical devices. "We believe that this new facility will be the most technologically-advanced extrusion facility in North America. The facility has been staffed with technology and market leaders who are focused on developing extruded films that have been engineered to meet market-driven performance requirements," said Kevin Baudhuin, Pregis President and Chief Executive Officer. The plant features several newly-installed production lines and a world-class film laboratory where new materials are developed and tested.
Previously a plastics facility, the new plant went from concept to full production in less than one year. During renovations, Encore equipped the facility with audio and visual equipment: message boards, interactive panels with their accompanying wall mounts, ceiling-mounted microphones and speakers, conferencing web cameras, and even a fully-equipped Microsoft Teams room.
"We congratulate Pregis on this investment that will create 120 new jobs within the Anderson County community. We wish them great success in the Palmetto State and look forward to seeing them grow and prosper for a long time," said South Carolina Governor Henry McMaster, who had the honor of cutting the ceremonial ribbon.