2022 Conferences: Live Events are Back!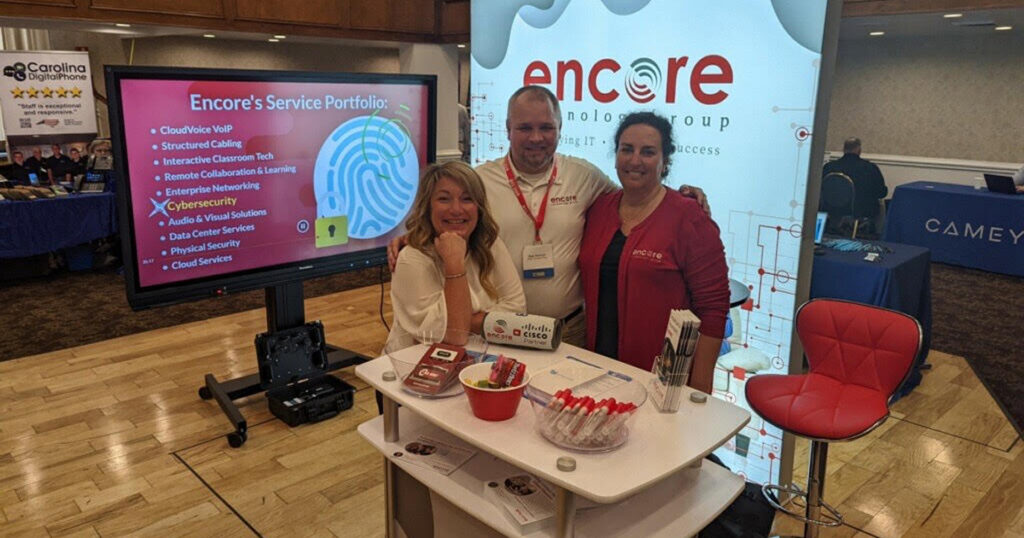 Our team is thrilled to finally have a full schedule of in-person conferences again this year! We have missed the special atmosphere and opportunities only live events bring to the table. Although we specialize in the ability to collaborate remotely via effective technology, it is hard to replace the spontaneous and organic interactions you only experience face-to-face. Check out the events we currently have marked on our calendar below. We are geared up and ready to see you!
NCLGISA Spring Symposium
May 25th-May 27th • Wilmington, NC
Encore is excited to serve as a Gold Partner for the 2022 NCLGISA Spring Symposium! Hosted in Wilmington, North Carolina at the Wilmington Convention Center, NCLGISA's bi-annual conferences serve to support the state's local government IT professionals. "Come Ride the Tech Wave" with us and say aloha to our team in booth #34.
2022 Spring Symposium Homepage
GAMEIS
July 12th-July 15th • Savannah, GA
The GAMEIS mission is to "provide a venue for K-12 education technology leaders to learn district/school leadership, vision, and strategy; technical management; and data management." Every year GAMEIS holds this event in Savannah, Georgia at the Savannah Convention Center. We are proud to be a Platinum Sponsor this year for GAMEIS; we plan to use this opportunity as a chance to present some phenomenal classroom solutions, as well as to chat with customers and non-customers alike on current issues and best practices in the education space.
SC EdTech
October 26th-October 28th • Myrtle Beach, SC
Join us in Myrtle Beach, South Carolina at the Myrtle Beach Convention Center for the 2022 SC EdTech Conference! As the 2022 Dedicated Classroom Sponsor, Encore will have a reserved classroom where we intend to conduct several interactive sessions ranging in topics. A conference made for IT staff as well as educators, it is a great event to learn more about all segments of edtech, and hopefully use those insights to foster engaging, tech-enhanced classroom experiences for South Carolina students!
SC EdTech Homepage (currently down for maintenance, check back soon!)
GaETC
November 2nd-November 4th • Atlanta, GA
Another wonderful event to fully engage with educators and IT leaders alike is the Georgia Educational Technology Conference. This conference plays a key role in helping Georgia educators at all levels increase their understanding of the roles of technology in education. GaETC will be in the heart of Atlanta, Georgia at the Georgia International Conference Center, and Encore is proud to serve as a Silver Sponsor.
TETC
November 30th-December 2nd • Murfreesboro, TN
The Tennessee Educational Technology Association will host their annual Ed Tech Conference in Murfreesboro, Tennessee at the Embassy Suites. Our team is excited to participate as a Bronze Sponsor, and share are solutions with Tennessee K12 leaders, directors, and teachers.